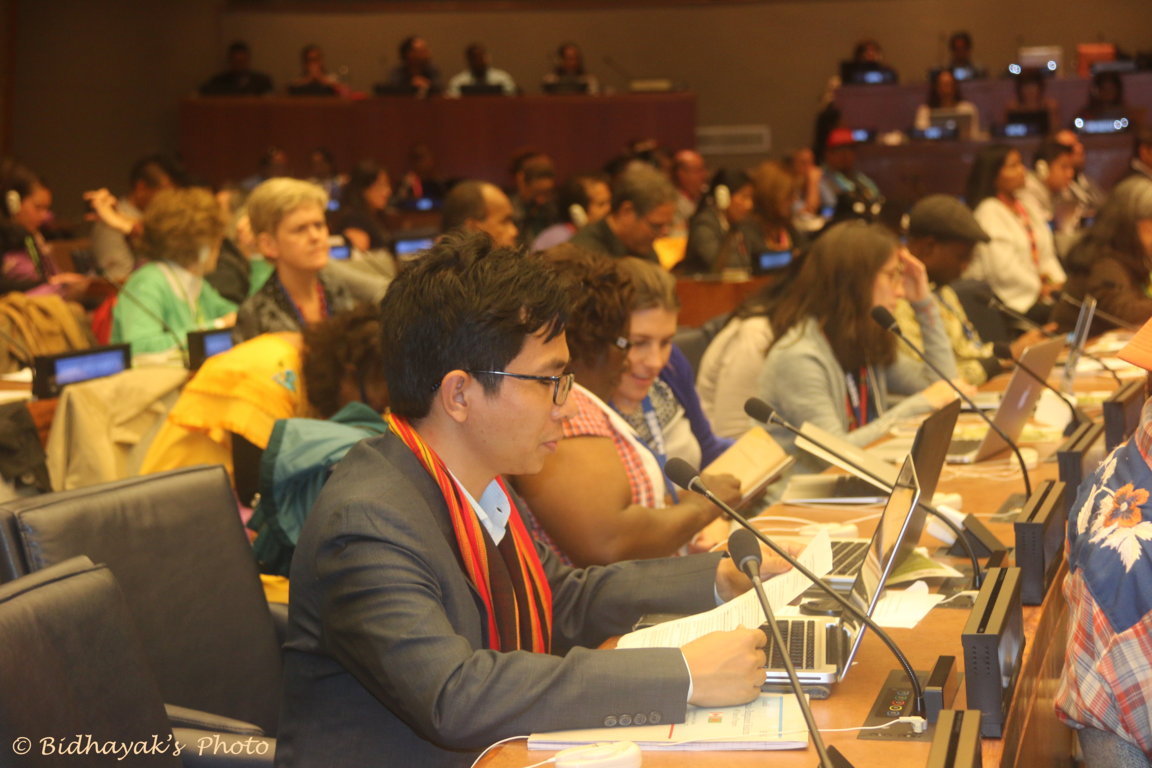 The 16th Session of the United Nations Permanent Forum on Indigenous Issues
The UN Headquarters, New York, 24 April-5 May 2017
Agenda Item- 4: Implementation of the six mandated areas of the Permanent Forum with reference to the United Nations Declaration on the Rights of Indigenous Peoples.
By Bablu Chakma (email: bablu_du2004@yahoo.com), Kapaeeng Foundation (email: kapaeeng.foundation@gmail.com)
Thank you Madam/Mr. Chair.
My name is Bablu Chakma and I am representing Kapaeeng Foundation. I wish to express my gratitude to Voluntary Fund for allowing me to participate in this session of the Forum.